From the latest issue of Hobby Magazine comes some more Delta Plus pics. As we all remember Bandai pulled a fast one on us during the Shizouka Hobby Fair and revealed an almost complete prototype of the Delta Plus MG in their sector.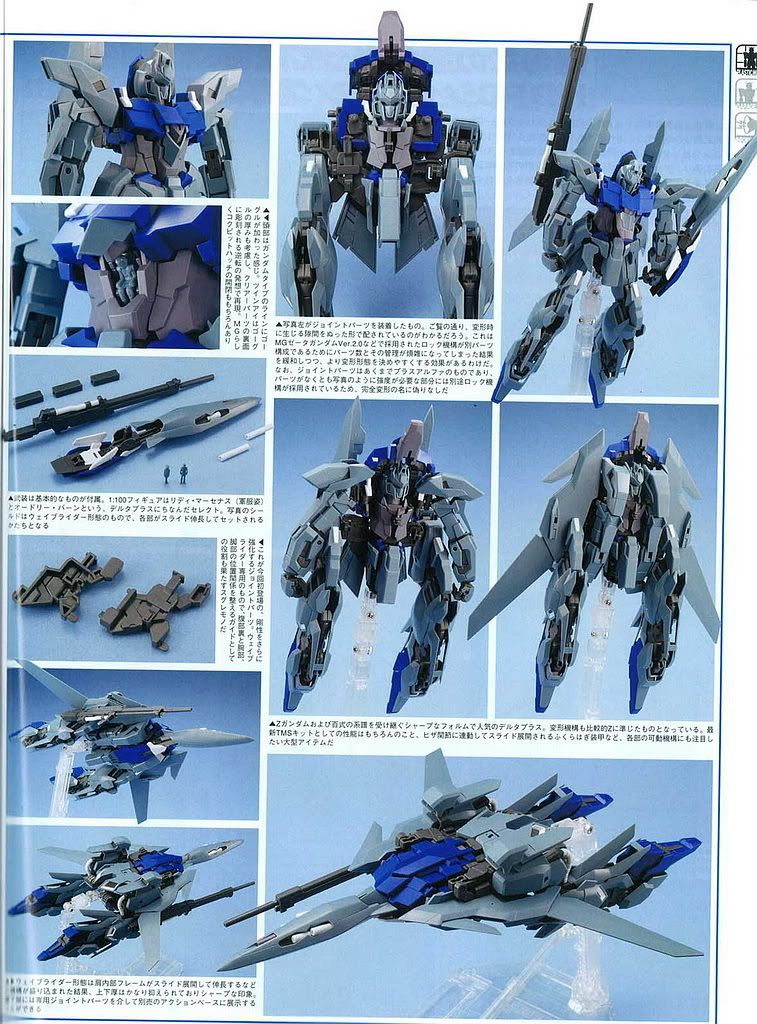 MG 1/100 Delta Plus Release Date: August 2011
price: 4725 Yen
with bandai's recent quick move revealing the Seven swords 00 a few weeks after the release of the MG 00 Raiser, can we expect a Model of the original Delta Plus in the near future?